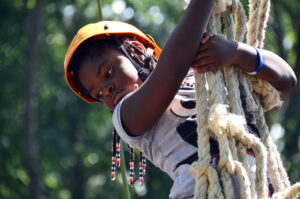 Click Here to See a
Sample Elective Sheet
Liberty Lake's Freedom of Choice Elective Program gives campers the opportunity to participate in activities that they like and choose themselves! Our innovative program consists of over 60 diverse and exciting activities, providing campers with an incredible amount of variety. Through our Freedom of Choice Program, campers are able to discover new interests, learn new skills, improve their talents, and have fun doing it!
Our Freedom of Choice Program is for Freshman (grades 1-2), Sophomore (grades 3-4), Junior (grades 5-6) and Senior (grades 7-9) campers. Campers entering Pre-K and Kindergarten are "Turtles" who follow a traditional Camp schedule in preparation for the Freedom of Choice Program as a Freshman.
Here's How it Works
Campers receive a listing of the exciting activities to choose from.

Families login to our online system to create a "Top 10" list of their preferred choices.

Each week, we create customized schedules for each camper, based on their Top 10 Elective Preferences.

Each day, campers enjoy their weekly elective choices, as part of their daily schedule.

Freshmen enjoy 3 periods of electives, Sophomores and Juniors have 4 elective periods and Seniors have 5!

Electives are 45 minutes per day, for five straight days.

Each week, campers can update their "Top 10" Elective Preference List, allowing them to have a whole new schedule if they so choose
ENROLLED CAMPERS: Here's how to update your elective 'top 10 list:
Choose "Forms & Documents"

Click "Top 10 Electives List"

Choose your favorite 10 Electives each week, and drag them over to the right column in the order of preference (#1 is your favorite)

Click SUBMIT at the bottom

Come in on Monday morning and find out what you got!